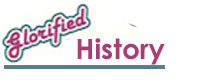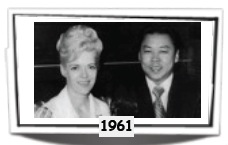 Even as a young boy, Fred had always loved the restaurant business. By the age of 9, he was so determined to learn the business that he would stand by his parents' side, atop a soapbox, just to get in on the "action". He learned everything from washing dishes, to cooking, to bookkeeping. By the time he was 18, he found that cooking was his true passion. But this would have to wait: Fred enlisted in the U.S. Air Force, with a tour in Germany. Upon returning home to Oregon, Fred ran into a high school friend by the name of JoAnna. They dated, fell in love & in 1959 were married.
Fred & JoAnna ("Pops" & "Peg" – as they would later become known) shared a desire for great food & service, opening their first restaurant that same year. Over the next 35 years they had 18 different restaurants in Oregon before they retired to their favorite vacation destination: Reno, Nevada. After 5 years of retirement, they figured: why not run just one more small restaurant? In June 1999, they began operating Peg's Glorified Ham n Eggs. Over the years, their children, & even some grandchildren, have joined in on the family fun. Today, Peg's now has multiple locations in Northern Nevada & even expanded to California. All locations are still family owned & operated by the "kids" & they proudly carry on "Pops" & "Peg's" original family tradition of providing "glorified" food & "egg-cellent" service.
From all us at Peg's, we thank you for letting OUR family be a part of YOURS!