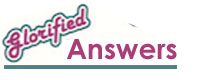 To see answers to some of our Frequently Asked Questions (FAQs), just click the down arrow next to each question box.
Q: Hours of operation?
A:
Open 6:30 a.m. to 2:00 p.m. 7 days a week.
Exception: All Peg's locations are closed Thanksgiving Day and Christmas Day.
Q: Does Peg's offer vegetarian dishes?
A:
Yes we do. We offer many items that are vegetarian, with a limited amount of items strictly vegan. Peg's can make any meal vegetarian, just be sure to ask your server when ordering.
*The oil we use for cooking is vegan approved!
Q: Does Peg's do take out orders?
A: Yes we do. Please CALL the nearest location and place an order.
Q: Is Peg's family friendly?
A: Yes! We have seen children growing up over the years. Some are even bringing their own children in. The best part, we offer each child (10 and under) to choose a toy from our treasure chest, before or after their meal, but that is up to you when they can get their toy. There is also a children's menu (10 and under), with breakfast and lunch items.
Q: Where do I park at the downtown Peg's?
A:
Peg's has a parking garage located inside of the Bank of American building. Just go up the ramp & bring your validation ticket in to be stamped.
*Validated parking limited to one hour. There is also street parking available. Meters are in effect Monday-Saturday 9am-6pm, excluding federal holidays.
Q: Is Peg's dog friendly?
A: Most locations have outside seating available. Peg's asks that your dog be well behaved, people friendly & on a leash at all times.